Torque Release Technique (TRT) in DeLand FL

Torque Release Technique (TRT) at our DeLand FL chiropractic clinic is scientific, gentle, and effective. Contact Pure Alignment Chiropractic to schedule an appointment.
---
What is the Torque Release Technique In DeLand FL?
Our doctors specialize in the Torque Release Technique (TRT), which has been proven through research, to be one of the most specific, scientific chiropractic techniques in the world. The Torque Release Technique provides people of all ages with some of the most gentle and reproducible chiropractic adjustments available. We utilize this technique to uncover the root cause of health concerns.
Torque Release Technique was not created for a specific condition but was specifically created out of random controlled trials for the purpose of increasing the state of well-being and human potential.
---
What Is The Instrument You Use?
The Integrator is the only FDA-approved instrument in chiropractic. It is designed to gently realign spinal bone misalignments But unlike the slower speed of the hand, the integrator is able to adjust at a speed of 1/10,000th of a second.
---
Who Can Benefit From It?
The wonderful part about the Torque Release Technique is that it is safe and effective for all ages. From babies, children, and adults, to seniors. Practice members enjoy the specific adjustment without the twisting, cracking, and popping of manual adjusting.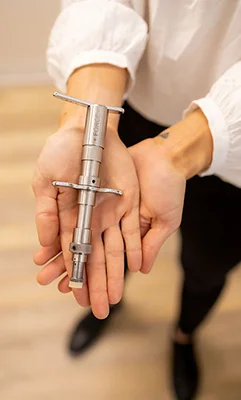 ---
What Is So Unique About The Torque Release Technique?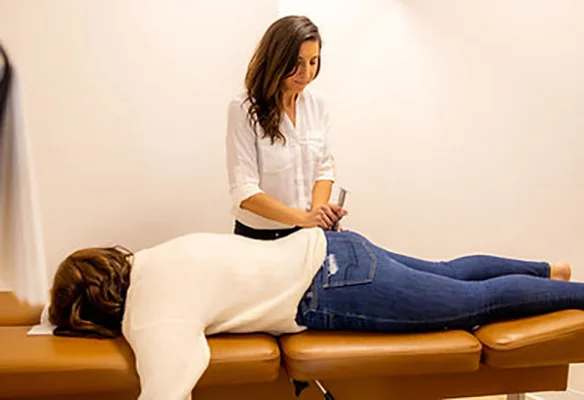 The technique is so effective because of its power to analyze and correct subluxations (spinal misalignments). Subluxations interrupt the brain's communication with the body. Torque Release Technique addresses what's called the primary subluxation, which reduces spinal cord tension and nerve root irritation in a shorter amount of time, with longer-lasting results.
We are privileged to see amazing results in our practice on a daily basis. Some incredible benefits may include improved sleep, improved digestion, reduced medication, reduced anxiety, reduced sinus issues, freedom from headaches and migraines, and of course, reduced back and neck pain, and so much more.
When stress is removed from the nervous system, your body is able to heal the way it was designed to. True healing comes from the inside out, and we believe that is possible for you!
OFFICE HOURS
---
Monday
10:00am - 12:00pm
3:00pm - 6:00pm
---
Tuesday
3:00pm - 6:00pm
---
Wednesday
10:00am - 12:00pm
3:00pm - 6:00pm
---
Thursday
3:00pm - 6:00pm
---
Friday
Closed
---
Saturday & Sunday
Closed